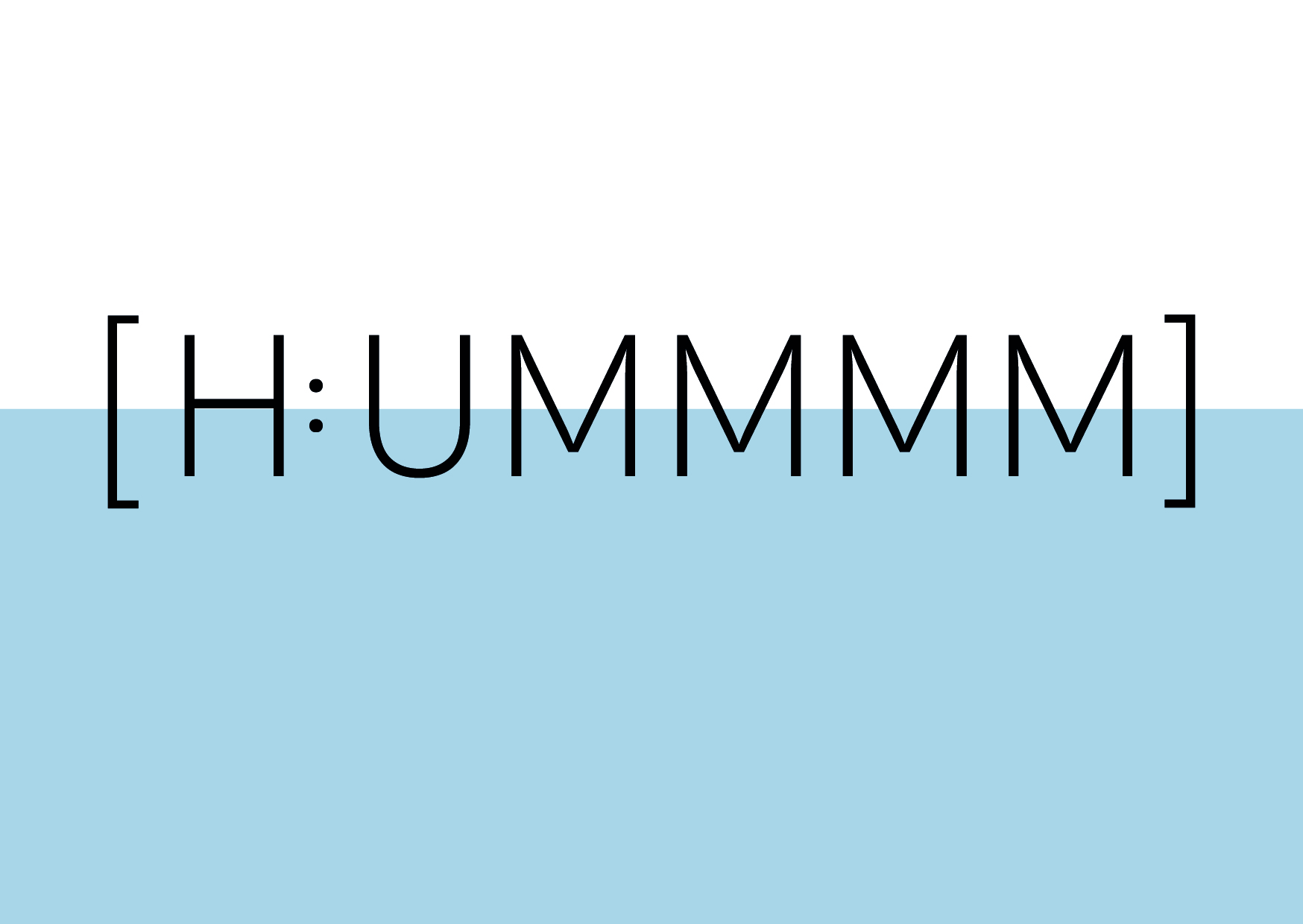 Sat, April 9th 2016, 15:00 – 22:00
Wellnessoase Hummelhof, Ramsauerstraße 12, Linz
[H:UMMMM] examines, elaborates and processes the functionality of sounds in modern spa/wellness zones in manifold ways. Interrelations between sound and social, medical, architectonic and artistic contexts will be investigated, discussed and analysed. These contexts will be examined in relation to sound studies and Michel Foucault's concept of Human Geography.
[H:UMMMM] explores the ties and liaisons of artistic and academic approaches in a site-specific spa-centre heterotopia in Linz, Austria. This will take place on April 9th, 2016. By exchanging all audio sources of the bath, experiencing performances, installations and lectures the spa area of the wellness oasis Hummelhof is converted into an auditory spa/wellness heterotopia of a different kind.
The program:
Lectures by:
Karin Harrasser (AUT), Thomas Macho (AUT), David Toop (UK)
Concerts by:
Fennesz (AUT)
Abby Lee Tee (AUT)
Installations by:
Richard Eigner (AUT): Denoising
Faxen (AUT): In this momentary awareness I tried to tell myself …
Sun Obwegeser (AUT): IGLOOP – just fading out
Ingo Randolf (AUT): Muzak Architectures
Julia Tazreiter (AUT): Kabel im Regen
Clemens Bauder, Andreas Reichl, Andre Zogholy (AUT): without boats, dreams dry up
Clemens Bauder, Davide Bevilacqua, Andre Zogholy (AUT/IT): Atlas of Waves
Clemens Bauder, Andreas Reichl, Andre Zogholy (AUT): I am swimming in a pool
Audio feeds by:
Abby Lee Tee (AUT), Oren Ambarchi (AUS), Sam Auinger (AUT), Clemens Bauder & Ilpo Väisänen (AUT/FIN), Jeff Bridges (USA), Tanja Brüggemann-Stepien (AUT), Anthony Child (UK), deepseafishK (JUUN, Katharina Klement, Manon Liu Winter) (AUT), Richard Eigner (AUT), Christian Fennesz (AUT), Wolfgang Fuchs (AUT), Andreas Kurz (DE), Lena Leblhuber (AUT), Mimu Merz (AUT), Christina Nemec (AUT), Sarah Lipstate (USA), Julien Ottavi (FR), Billy Roisz (AUT), David Toop (UK), We Will Fail (PL)
[H:UMMMM] is a project by qujOchÖ, curated and organized by Clemens Bauder, Andreas Reichl and Andre Zogholy with a big help from a lot of friends.