as part of FAXEN
3-part graphic, 2011
digital Lightjet, Dibond, 60 x 40cm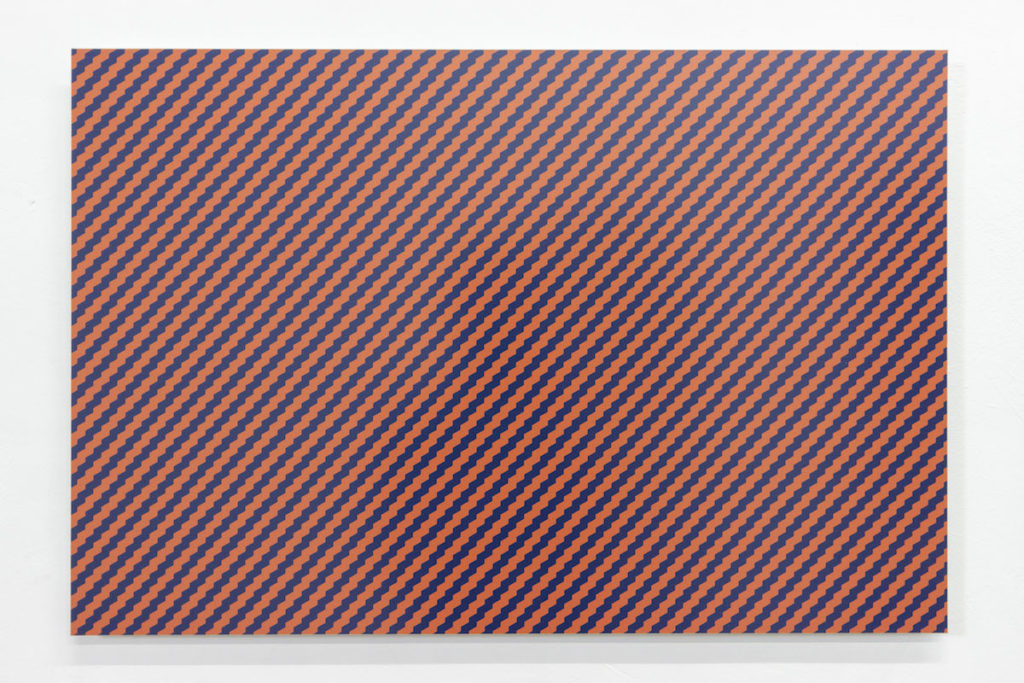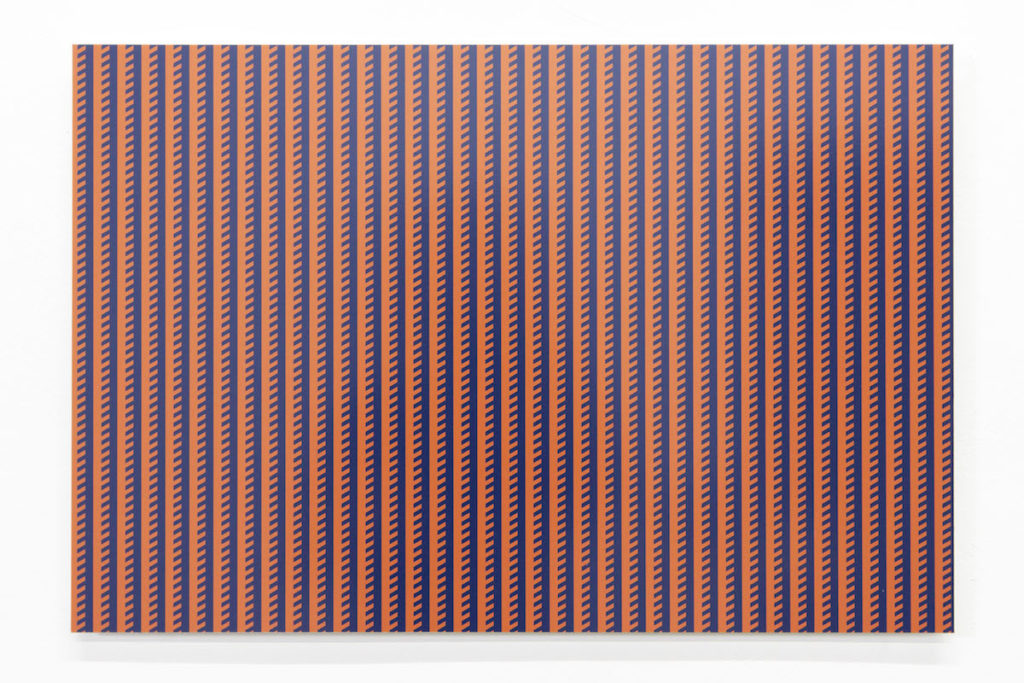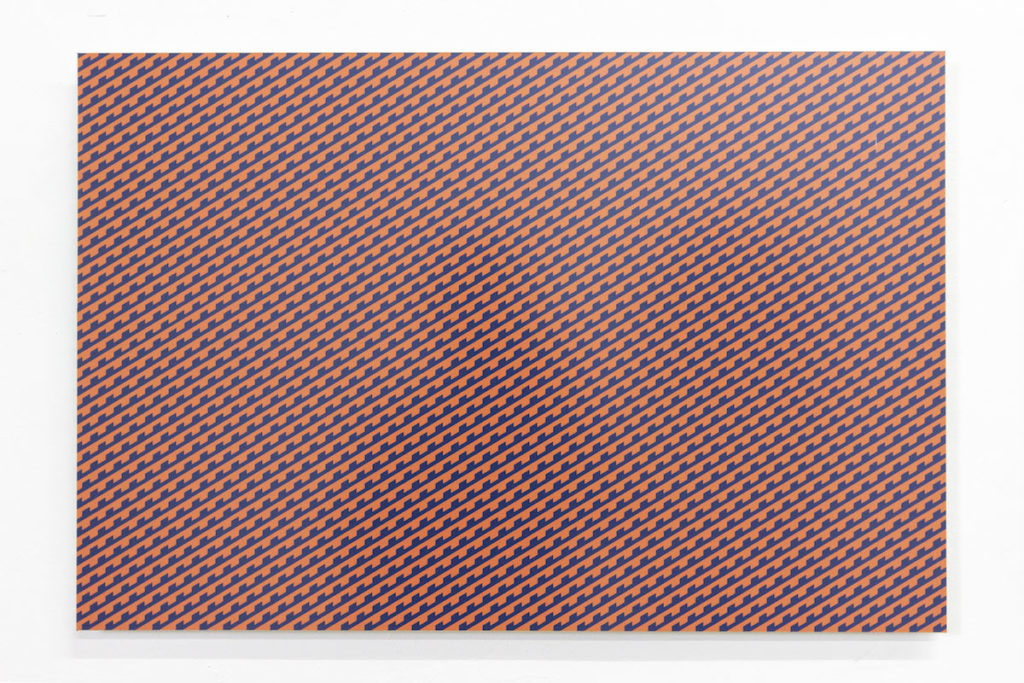 The three-part graphic "untitled (widespread 2)" shows three seamlessly repeating textures, the basis of which is the Vöst Alpine logo. Solving this logo into an endlessly repeatable pattern creates an optical illusion in the form of interference and noise. The effect of "untitled (widespread 2)" – the emergence of blurring, segmentation and fragmentation finds their analogy in the history of the steel group.