as part of FAXEN
Site-specific sound installation, 2016
2-channel audio, 10m18s (loop), horn speaker, adhesive lettering
Dimensions variable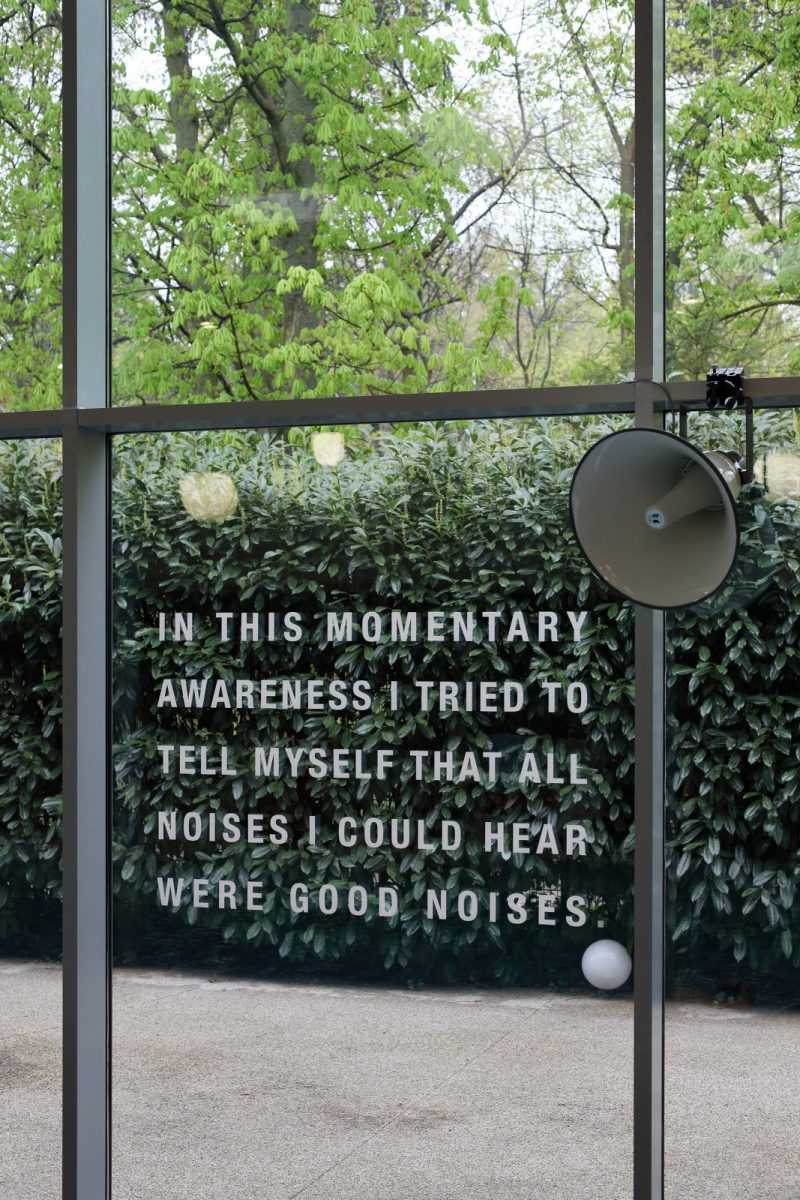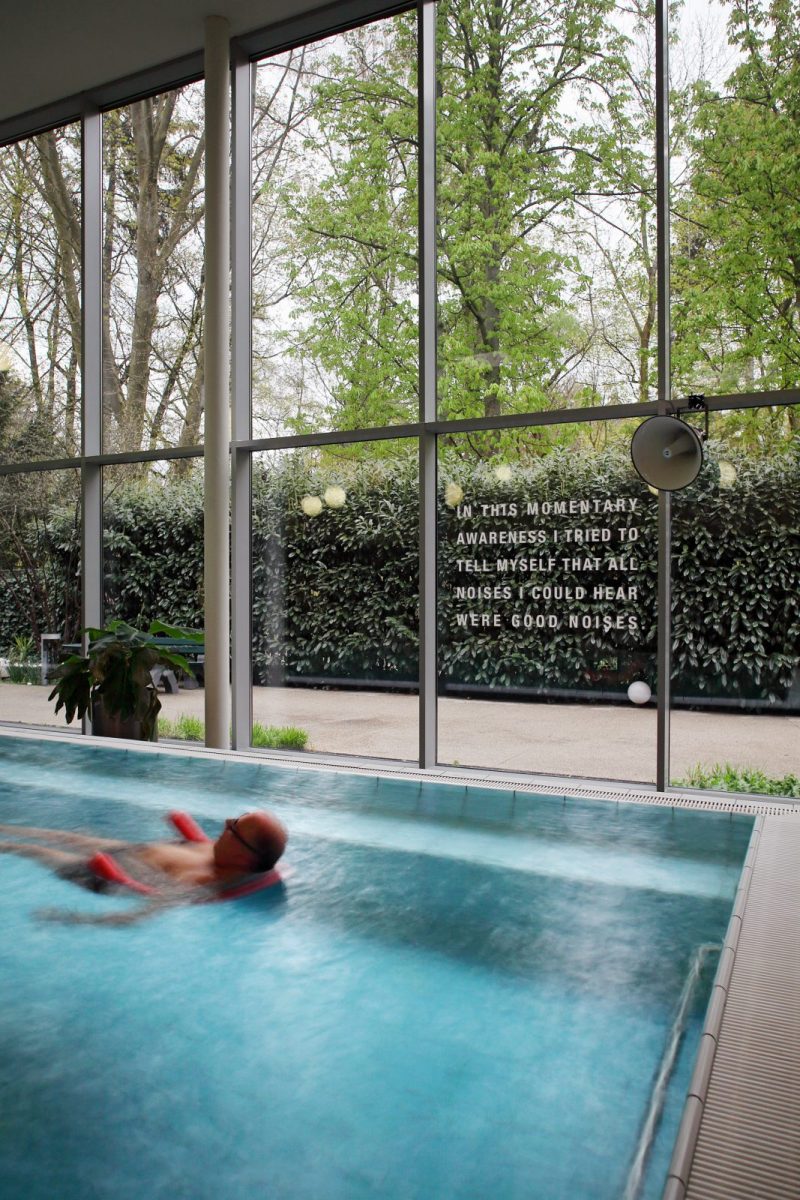 A site-specific sound installation for a public spa in Linz. "In this momentary awareness I tried to tell myself…" combines quotations by deep sea explorer Jacques Piccard with unexplained recordings from the deep sea and field recordings from the spa. In 1960 Piccard dived to the bottom of the 10,916m-deep Mariana Trench with his submarine "Trieste". His unique reports from the dive give us insight into a world without any light that requires us to focus on auditory perception. Reports from the dive serve as a framework for a multi-channel installation that mixes maritime underwater soundscapes and field recordings from the spa itself. A quote by Jacques Piccard was displayed next to the swimming pool with adhesive lettering.

Exhibitions